New General Manager Appointed at Upland's San Antonio Water Company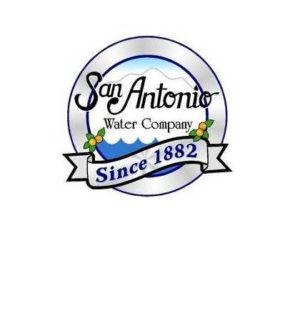 The Board of Directors for the San Antonino Water Company (SAWC) recently announced the appointment of Brian Lee as the general manager of the mutual water company. Lee is replacing Charles Moorrees who has served as the agency's general manager since 2005. Moorrees is retiring after 19 years with SAWC; he was originally hired in 1999 as the agency's capital project's manager.
Lee is a veteran California professional water manager. He has served throughout the state for the last 12 years in various leadership roles. He most recently served as the general manager of the San Lorenzo Valley Water District located in Santa Cruz County's Boulder City. Lee's prior water employment includes serving as the deputy general manager/district engineer for Marina Coast Water District in Marina and assistant general manager/district engineer for the Rainbow Municipal Water District in Fallbrook.
Tom Thomas, president of SAWC's Board of Directors anticipates a positive transition in leadership after the company conducted a statewide recruitment process. "We have a great deal of appreciation for the valuable contributions Mr. Moorrees has made to the Company and we are excited to have Mr. Lee as our new General Manager. Mr. Lee is an experienced professional and this is the beginning of a new chapter for the Company. We had a number of qualified candidates to select from and Mr. Lee was clearly the best candidate for the Company and our shareholders."
The San Antonio Water Company was founded in 1882 and is one of the state's oldest mutual water companies. The agency serves the unincorporated area of San Antonio Heights, the cities of Upland and Ontario, as well as the Monte Vista Water District local golf course and rock product entities, and those few remaining grove irrigators within the original Village of Ontario area. The company has interests in numerous groundwater basins and surface water rights in both San Bernardino and Los Angeles Counties.
Lee, who assumed his new position on Sept. 17, commented on his new role saying, "This is a tremendous opportunity and I am looking forward to working with the Board of Directors and staff of the Company as well as its shareholders. The San Antonio Water Company is a unique entity with an impressive history and extensive water rights interests in multiple areas. I'm excited about the possibilities that lie ahead."