San Diego County Water Authority Makes Settlement Offer to End Litigation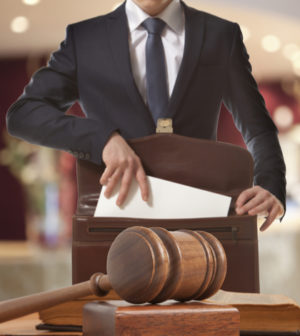 The San Diego County Water Authority (SDCWA) sent a comprehensive settlement offer to the Metropolitan Water District of Southern California (MWD) last month that would end nearly a decade of ongoing litigation over rates between the two agencies.
For over a year, SDCWA had been meeting in confidential settlement discussions with MWD to find an equitable resolution to litigation over MWD's rates. When those meetings didn't yield any results, MWD issued a public settlement proposal.
During a special board meeting in December, the SDCWA Board decided not to act on MWD's settlement offer instead presenting their offer with the following central provisions:
MWD to pay $140 million to SDCWA to cover all claims in the rate cases for 2011 through 2020,
MWD to agree that all member agencies are entitled to see the functional rate model used to set its rates in advance of any public hearings or votes on rates or rate structures by the MWD Board,
Both parties agree to entry of judgment on the rulings issued in the cases for 2011-2014, and both sides give up the right to appeal,
Both parties to pay their own litigation costs
SDCWA will dismiss its remaining rate cases for 2015 through 2020.
In addition, SDCWA offered to pay MWD a fixed price of $450 per acre-foot for transporting SDCWA's water from the Colorado River.
"The Water Authority's proposal would benefit residents across San Diego County, enhance understanding of how MWD's rates are set, and provide more opportunities for our agencies to collaborate in ways that would benefit water management across the Southwest," said Water Authority Board Chair Jim Madaffer.
"I hope that MWD's Board will seriously consider this good-faith proposal to conclude the litigation and move on," said SDCWA Board Secretary Christy Guerin, who is leading the agency's settlement efforts on behalf of the Board of Directors. "It would be ideal to start 2020 with a clean slate so we can roll up our sleeves and get to work on important water issues that will create benefits across the region."