Santa Clarita Valley Water Wins Two Awards For Its Inaugural Year Budget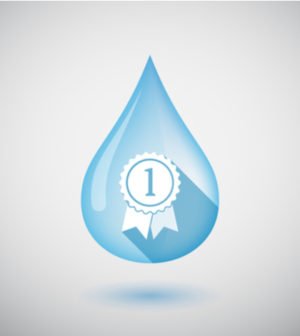 Although just over a year old, Santa Clarita Valley Water (SCVW) is already earning awards for its sound governmental budgeting. Formed from the former Castaic Lake Water Agency, Newhall County Water District, Valencia Water Company and Santa Clarita Water Division, the new water agency has been recently recognized locally by the California Society of Municipal Finance Officers (CSMFO) and nationally by the Government Finance Officers Association (GFOA), for meeting the highest principles of governmental budgeting.
The FY 2018/19 budget is SCV Water's first consolidated budget. It reflects progress towards the goals that were defined in the 2017 Senate Bill 634 authored by Senator Scott Wilk (R-21st District-Antelope Valley). The bill received overwhelming bipartisan support in both houses of the California Legislature and was signed by then Governor Jerry Brown in October 2017. The new water agency was officially created in January 2018.
As a regional water provider, SCV Water has worked to be economically responsible by reducing the cost of water management, streamlining resources and increasing efficiencies to best serve customers in the Santa Clarita Valley. The new water agency's budget has captured the efficiencies and savings of reorganizing four water agencies into one centralized system.
"The (inaugural) budget provides us with the opportunity to be open, honest and accountable to our customers," said Rochelle Patterson, director of Finance and Administration for SCV Water.
Receiving the CSMFO and GFOA awards reflects the commitment of the SCVW governing body and staff to sound financial management and exemplifies excellence in governmental budgeting.
"Our goal is to deliver a budget that provides clear information to the public we serve," stated Matt Stone, SCV Water general manager. "My congratulations to our staff in attaining (these) award(s) for its inaugural budget."