Southwest Membrane Operators Honor Orange County Water District's Operations Manager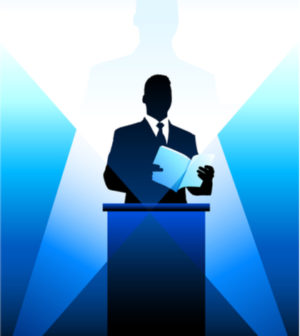 Tyson Neely, Orange County Water District's (OCWD) operations manager, was recently honored by the Southwest Membrane Operators Association (SWMOA) with the 2018 Outstanding Plant Operator Award. Neely was recognized for his significant knowledge of membrane processes, his contributions to operating the world's largest advanced water purification project for potable reuse and for having more than 30 years of experience in the water industry.
OCWD's Board President Denis Bilodeau praised Neely for his exceptional work on behalf of the district saying, "Under Tyson's leadership, the GWRS (Groundwater Replenishment System) has run very efficiently, which has resulted in exceptional water quality, maximum output and cost savings." Bilodeau continued saying, "Tyson is truly deserving of this honor. He has developed a vigorous program that expects the best from our plant operators and staff and is setting the industry standard for how state and federal water reuse projects should operate to ensure the highest water quality."
Neely has been with OCWD for the past 11 years and overseen the district's operations team since the beginning of the GWRS. Under Neely's direction – along with the team of 22 highly-trained operators including a research operator and chemical inventory specialist — the OCWD's GWRS has had no permit violations and produces water quality that exceeds all state, federal and permit limits.
Under Neely's leadership the facility has received numerous awards for its operation including the Membrane Facility of the Year Award in 2012 from the American Membrane Technologies Association (AMTA) and the American Water Works Association (AWWA) as well as the 2016 Outstanding Membrane Plant Award from SWMOA and Membrane Facility of the Year Award in 2016 from the AMTA/AWWA. The OCWD's GWRS recently set a Guinness World Record for the most wastewater turned into drinking water in 24 hours.
Neely had worked for four years for the city of Tulsa as an inspector and supervised crews that clean, inspect and repair sewer collection systems prior to joining OCWD. He previously worked as an operator at the Johnson (KS) County Wastewater and the South County Regional Wastewater Authority in Gilroy, CA. Neely also served for six years for the city of Chandler, AZ at its indirect potable reuse reverse osmosis facility.
Additionally, Neely was recently appointed by the state of California to the State Water Resources Control Board's Wastewater Operator Certification Advisory Committee for a four-year term. As part of the committee, Neely is assisting the state in developing criteria for an advanced water treatment operator certification program.
The SWMOA 2018 Outstanding Plant Operator Award is given to operators who have extensive experience and have exhibited leadership in their position. The award was presented to Neely at the recent SWMOA Annual Symposium. SWMOA considers plant operators of membrane process facilities across the Southwest United States region for this award, and the OCWD's GWRS qualifies as a facility for consideration.