Sweetwater Authority wins 'Best Tasting Water' award from Southwest Membrane Operators Assn.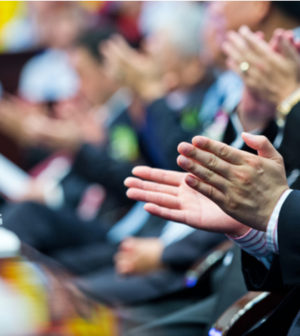 The Southwest Membrane Operators Association (SWMOA) recently honored the Sweetwater Authority (SWA), headquartered in Chula Vista, with the Best Tasting Membrane Water in the Southwest Region Award. The award was presented to the Sweetwater Authority Governing Board on Wed., July 24.
SWA's Richard A. Reynolds Desalination Facility was recognized as the winner of the Best Tasting Membrane Water Competition held during the SWMOA Annual Symposium in June. The winning water sample was taken directly from the Reynolds Desalination Facility and judged on the following criteria: aftertaste, clarity, color, mouthfeel, odor and taste. Five U.S. Southwest water agencies provided the competition's participant judges. The competition was held during SWMOA's Annual Symposium.
The Sweetwater Authority's Richard A. Reynolds Desalination Facility has garnered two other noteworthy awards. The facility was previously honored with the American Society of Civil Engineers' (ASCE) Project of the Year award in 2018, as well as the South County Economic Development Council's Corky McMillin/Best of South County Award in 2017.
The Richard A. Reynolds Desalination Facility is a state-of-the-art groundwater desalination facility using reverse-osmosis membrane treatment to remove dissolved salts and microscopic particles, such as bacteria and other contaminants which can be found in groundwater. The facility can produce up to 10 million gallons of drinking water per day, enough for approximately 18,000 families, and provides Sweetwater Authority's customers with about one-third of their annual water supply.
When SWA received the ASCE last year former Governing Board Chair Teresa "Terry" Thomas said, "The Richard A. Reynolds Groundwater Desalination Facility provides local water at a cost less than imported water. It demonstrates the Authority's commitment to thinking long-term and prioritizing projects that keep water rates as low as good service will allow. The Governing Board is proud of this project and the Authority employees who operate this large, intricate desalination facility 24/7/365 to deliver on the Authority's promise of reliable water and quality service."