Twelve Bay Area Water Agencies Award Outstanding Student Projects in Water Disciplines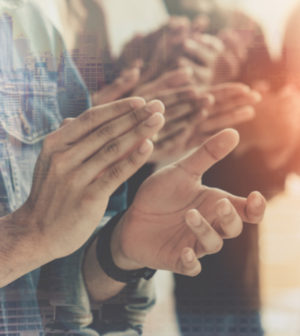 Eleven Bay area water, wastewater and recycled water agencies have joined forces to form the Excellence in Water, Wastewater and Recycled Water Research award category at the annual Contra Costa County Science & Engineering Fair. The water division recognizes outstanding student projects in the disciplines of water.  The category is one of many as part of fair which was held at on March 14-16 at Los Medanos College in Pittsburgh, CA.
Fifteen representatives from the 12 participating water agencies — Central Contra Costa Sanitary District, Contra Costa Water District, Delta Diablo, Dublin San Ramon Services District, East Bay Municipal Utility District, Golden State Water Company, Ironhouse Sanitary District, Mt. View Sanitary District, the city of Pittsburg, Rodeo Sanitary District and the West County Wastewater District — reviewed the nearly 20 water-specific awards sprinkled throughout the more than 125 science projects at the fair.
The representatives studied the theories behind them, the viability of their applicability, deliberated the merits and interviewed the students who prepared and submitted their work. During the interviews the middle and high school students had the chance to present their projects to the judges and share the lessons learned throughout the process. The judges ultimately selected the top three projects in the senior high school division and the top two in the for junior high school students. Additionally, the judges also decided how to split the monetary awards for each of the winners.
On Saturday, March 16, Contra Costa Water (CCWD) District Ernie Avila presented the five awards to the winning students in the Excellence in Water, Wastewater and Recycled Water Research award category to a crowd of over 200 students, family members and educators. The awarded students included:
Junior High School Division
Harsha Pillarisetti, Windemere Ranch Middle – Effect of Intelligent Watering Systems on Plant Growth and Water Consumption
Madeline Neypes, Northcreek Academy – Ferrofluids: A Magnetic Solution to Clean Up Oil Spills
High School Division
Alexander Tiki, De La Salle High – Bioremediation: Use of Ceratophyllum Wackowski demersun and Najas indica to Remove Contaminants from Fresh Water
Ben Deviney, De La Salle High – The First Rains — A Study of Runoff Toxicity
Rishik Reddy, Bentley Upper School – Real-Time Flood Path Prediction, Impact Mapping, and Targeted Emergency Response Featuring Rapid Machine Learning and Wireless Sensor Networks
Director Avila called each student winner up on stage to accept their award and to take photos after a presentation on the importance of STEAM education, work-readiness competencies, and CCWD 's support for these events.