Western Municipal Water District receives ratings distinction in "2017 Top Workplaces" list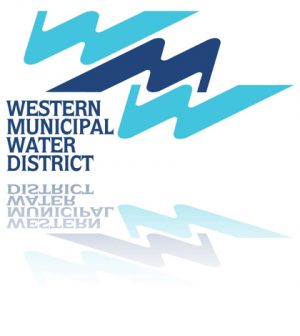 Western Municipal Water District (WMWD) has earned a spot on the Inland News Group's "2017 Top Workplaces" ranking third in the midsize workplace category. This marks the second time in two years that WMWD has garnered a spot in the Inland Empire rating of top workplaces in the region.
Some 95 percent of the water district's 150 employees provided anonymous surveys of working for the company and they scored the district highly on topics including agency mission, employee development and job satisfaction. The survey, conducted annually in a collective effort by four regional newspapers — The Press-Enterprise, the Inland Valley Daily Bulletin, the Redlands Daily Facts and The (San Bernardino) Sun – is done to determine which workplaces best meet employees' expectations. The four newspapers, all part of the Southern California News Group, employed Energage, formerly WorkplaceDynamics, an employee research and consulting firm, to conduct the survey beginning in June.
Surveys were sent to 13,525 Inland Empire employees and 8,030 responded. Energage also invited 1,306 companies to participate. The only criteria was that the business must employ at least 35 people in the Inland area. Employees participating in the survey were asked to rate 24 statements about their workplaces on a seven-point scale ranging from "strongly disagree" to "strongly agree."
According to the survey results, WMWD's employees most value the fact they feel like they are part of something meaningful and that managers encourage new ideas, support learning and growth and enable employees to work at their full potential.
"It's our goal to help our valued employees thrive at Western and make our District a great place to work," said Western's Director of Human Resources Candi Judd. "Receiving the Top Workplace award two years in a row showcases our continued efforts in creating a work environment where our employees flourish."
The Top Workplaces list is organized by number of employees – large workplaces employee more than 350 people, medium-sized workplaces have between 125 to 349 employees and the smaller workplace category includes employers with between 35 and 124 workers. Employers are broken into categories because "smaller employers tend to score higher than midsize employers, and midsize employers tend to score higher than large employers," said Doug Claffey, Energage's CEO and cofounder of the company.
"Receiving the respected Top Workplace distinction two years in a row is a true testament to our continued commitment to fostering an environment for our employees where mutual respect is paramount and employee support and development are a key part of our culture," said Western's General Manager John Rossi. "We are grateful nearly all of our employees participated in the survey, providing us with honest feedback on what we are doing right and where we can improve; we took 2016 feedback to heart and will do the same with this year's comments."