Western selects Ryan Shaw to oversee progressive water resources department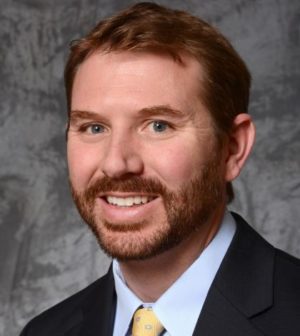 Ryan Shaw, a veteran water resource manager, has been named Western Municipal Water District's director of the Water Resources Department.
"Ryan's knowledge of Western coupled with his expertise in water management and policy along with water use efficiency programs made him the ideal candidate to lead the Water Resources Department," said Western's General Manager Craig Miller. "Not only does Ryan understand the needs of the District and region, but also he has excellent leadership and customer service skills that will benefit our customers and Western."
Shaw joined Western in 2016 in the position of deputy director of the Water Resources Department. During his tenure, he has been a part of a team that has successfully negotiated two historic local reliability projects: the Santa Ana River Conservation and Conjunctive Use Program (SARCCUP), which provides dry-year water supply reliability, and a long-term water purchase agreement with the City of Riverside, which provides Western with access to roughly 40 percent of its retail water supply.
As director of water resources, Shaw will oversee the department's project and contract management, program compliance, and water and environmental resource functions. Additionally, he will oversee the development and implementation of the District's Urban Water Management Plan and Watermaster data and reporting.