Malibu wastewater treatment facility project Phase 1 contract awarded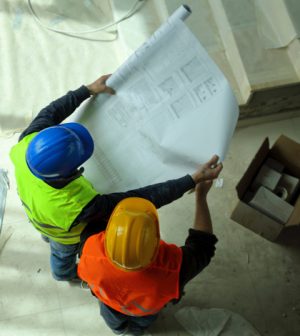 Texas-based Sterling Construction Company announced earlier this week that its California-based affiliate, Myers & Sons Construction has been awarded the Phase 1, nearly $22 million Malibu wastewater treatment facility contract. The project is anticipated to take approximately 18 months.
Paul J. Varello, Sterling's Chief Executive Officer, commented, "We are pleased to have been selected by the City of Malibu to construct the first phase of this wastewater treatment facility. Due to the facility's close proximity to the coastline and a leach field, this is an environmentally sensitive project that fits well within our specialized capabilities."
"From a longer term perspective, this project is indicative of the growing opportunities we see in water infrastructure construction projects," continued Varello. "This award also demonstrates our disciplined bidding approach, reinforcing our belief that we are well positioned to continue to add attractive, profitable opportunities to our backlog in the future."
The first phase of the Civic Center Wastewater Treatment Facility entails numerous below-ground projects including recirculation facilities, construction of aeration basins, concrete anoxic basic and post-anoxic basins. The Phase 1 above-ground elements include an ultraviolet (UV) disinfection facility, a pump station, construction of an operations building, landscape screening, installation of a crane for removing membrane bioreactor filters for maintenance, a recycled water storage tank, and a driveway for vehicles. Myers is also responsible for maintaining the existing plant during construction of and until the new facility is completed.
Sterling and its affiliate companies are leaders in heavy civil construction specializing in the building and reconstruction of transportation and water infrastructure projects in Texas, Utah, Nevada, Colorado, Arizona, California, Hawaii, and other states in which there are construction opportunities. Its water infrastructure projects include water, wastewater and storm drainage systems. Its transportation infrastructure projects include highways, roads, bridges, airfields, ports and light rail.
Myers & Sons Construction is a heavy civil construction company based in California that specializes in delivering high quality, safe, complex, multi-partner projects requiring innovation, partnering and transparency, focused on on-time and on-budget project delivery and a track record of "delivering on the impossible."
The company was founded by C.C. Myers and has made a strong commitment to alternative delivery projects, such as Design Build, CMGC (Construction Manager/General Contractor) and CMAR (Construction Manager at Risk) projects where teamwork and partnering are critical. Myers' commitment to partnering excellence is recognized in the over 60 awards his firms have received.