Legislation to save our source watersheds becoming a California priority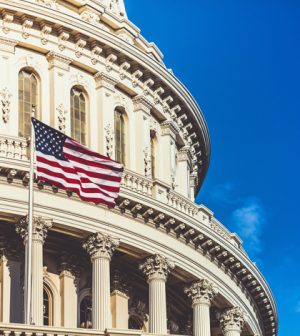 A bill targeting to save California's source watersheds recently passed in the Assembly and is now headed to a hearing on June 28 in the Senate Natural Resources and Water Committee.
AB 2480, authored by Richard Bloom (D -Santa Monica) would officially recognize five critical Sierra Nevada and Cascade watersheds as vital pieces of California's water infrastructure. It additionally would highlight the importance of restoring forests, meadows and streams in the watersheds and make these projects contenders for state water-project grant funding. These five watersheds provide 80 percent of the state's reservoir capacity and provides drinking water for over 25 million people, irrigation water to eight million acres and more than 80 percent of the freshwater for the San Francisco Bay.
Source watersheds are a critical part of the state's water infrastructure and overall system. AB2480 calls for prioritizing a comprehensive investment strategy to restore and conserve these key watersheds. Watersheds collect, treat, store and convey water to help fill reservoirs.
"It's never been acknowledged before that watersheds are this important," said Laurie Wayburn, president of Pacific Forest Trust, a nonprofit that works to preserve privately owned forest lands and a sponsor of the bill. "Fundamentally, we have not been looking at our source watersheds for what they are, which is infrastructure for our water system."
Whereas, California has an abundance of laws, policies and systems to maintain our man-made water infrastructure – dams, canals and levees – it has no structure for ensuring the healthy functioning of source watersheds, our natural water infrastructure, the essential element for functioning dams.
Watershed conservation is one of the most cost-effective measures to be implemented in ensuring better and greater water security, quantity and quality. Bloom's bill would be a first step toward promoting watershed security.
California's Sierra Nevada forests have been the victim of neglect for some time. Forests are overcrowded with trees due, in part, to fire suppression. Clearcut logging practices have left the forests in an unnatural state with replacement trees all planted at the same time. The trees become dense forests over time which makes for a greater fire risk but also hastens greater water consumption by trees all at the same stage of growth.
Luckily, there is an opportunity to reverse this trend. For our watersheds in sub-optimal condition – either from the aforementioned clearcut logging practices, climate change, fragmentation, drought or other stressors – by ceasing man-made practices that harm the watersheds and implementing the restoration so badly needed. AB 2480 would provide special attention to the five watersheds in northern California that feed our reservoirs. The Feather, Trinity, Pitt, McCloud and Sacramento rivers comprise some seven million acres, 62 percent of which is publicly owned, primarily by the U.S. Forest Service and the Bureau of Land Management. The Feather River specifically feeds into Shasta and Oroville reservoirs, the state's two largest reservoirs.
"There's a real synergy where we ca do good things for forests, and also do really vital things for watershed function," said Wayburn.
The bill is not without its detractors though no formal claims have been lodged.
Jonathon Kusel, executive director for the Sierra Institute for Community and Environment, located in the Feather River watershed, would prefer the bill to include standards for forest management to boost the overall ecosystem health. He claims that, "Trying to manage just for water is as stupid as trying to manage for any other single output. We are not going to solve the problem and, in fact, we might do worse if what we do is only utilize conservation easements."
The executive director of the Central Sierra Environmental Resource Center, John Buckley, would like the bill broadened to all state funding of other rivers besides those that feed the Shasta and Oroville reservoirs, specifically the Mokelumne, Tuolumne and Stanislaus rivers.
Currently Bloom's bill has been officially supported by the Audubon California, the California League of Conservation Voters, Defenders of Wildlife, Trust for Public Land and the Mono Lake Committee.