State Water Resources Control Board Adopts Resolution for Improved Access to Water Data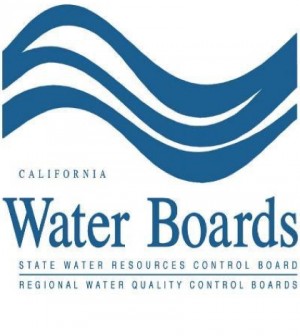 The passage of the Open and Transparent Water Data Act (AB1755) authored by Assemblyman Bill Dodd, (D-3rd District-Vacaville) in 2016 has spurred the State Water Resources Control Board and its nine Regional Water Boards to adopt a resolution earlier this week to commit to open data principles and to providing broader access to data used to make local, regional and statewide water management and regulatory decisions in California.
In the words of Assemblyman Dodd and co-author Jim Wunderman (President and CEO of the Bay Area Council) in an April 18, 2016 Sacramento Bee Op-Ed, "The problem isn't a lack of information so much as a lack of accessible, user-friendly data … California's water managers have to do extensive research just to piece together the basic facts."
The legislation was written to facilitate and guide California's current resources and technology to integrate existing water data on aquifer levels, fish populations, reservoirs, stream flows, water rights, and other pertinent data into a user-friendly and publicly accessible website. The State Water Board's new resolution commits them to completing a thorough review of its current data enterprise, charting a new path for more comprehensive access and making data easily accessible and understandable in order to aid the Board and the Regional Water Boards in making informed, inclusive, and transparent decisions.
"The Water Boards were founded with commitments to transparency, public process, and fact driven decision making to manage our state's water resources," said State Water Board Member E. Joaquin Esquivel. "This resolution focuses our agency on open data principles that further strengthen that foundation."
The legislation calls for State Water Board to make accessible on a platform the currently available water and ecological data related to California water supply and management that is now held by the following agencies: The United States Bureau of Reclamation, The United States Fish and Wildlife Service, The National Oceanic and Atmospheric Administration, The United States Geological Survey and The United States Forest Service. However, nothing precludes a state agency from disseminating, managing, or publishing data separately from the platform.
The Water Boards are data-driven organization that utilizes data to inform operational, regulatory and water resource decisions. The Water Boards have more than 60 software applications — including 15 core enterprise applications — to manage data critical to its mission as well as data describing environmental conditions and regulatory compliance. A long time Water Boards' goal has been to adopt strategic actions to improve open data accessibility and innovation in its use. Currently, the Water Boards have more than 30 datasets and over 50 data resources published at the State of California's open data portal at: https://data.ca.gov/.
"The Boards request, collect, process, and provide vast amounts of data and information on the state's water quality, quantity, and uses. These data can be used to better serve the public through open and accessible information," Esquivel added. "When our numerous data sets are understandable, accessible, and contextual, it strengthens a transparent, fact-based, and collaborative decision-making process —pillars of a 21st century regulatory agency."