Lake Tahoe pilot program kills invasive aquatic plants with ultraviolet light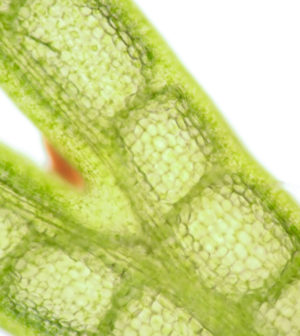 Inventive Resources, Inc., (IRI) a private engineering firm based in Salida, is in deep water with the Tahoe Resource Conservation District, The California Tahoe Conservancy and Tahoe Fund among others but for all the right reasons. The UV Light Pilot Project is IRI's new and innovative project testing the use of UV light to fight aquatic invasive weeds in Lake Tahoe.
The UV Light boat uses targeted UVC light to eradicate aquatic invasive weeds. The special-equipped UV light boat has been deployed in South Lake Tahoe and has begun analyzing the effects of deep penetrating UV light on aquatic invasive weeds in Lakeside Marina and open water settings through 2018. After just one week of ultraviolet-C (UVC) light treatment, the weeds are gone.
Excitement over the new project and its early success is evident throughout the Lake Tahoe region. Amy Berry, Tahoe Fund CEO said, "It's exciting to see that after just a week, the half of the marina treated with the UV light is already weed free. With more testing, we hope this could be a viable long-term tool. By providing early-stage funding through our Environmental Venture Trust, we were able to help secure more than $260,000 in public funds to jumpstart this project. This is just the first of many venture stage environmental improvement projects around the Lake that Tahoe Fund can help kick-start."
Research has shown that the UVC light damages the DNA and cellular structure of the invasive aquatic plants resulting in plant death. IRI mounted a drop-down panel of the UVC lights to a specially-constructed boat. If the early-on success at Lake Tahoe continues, the UVC light method may be an effective means to eliminating aquatic invasive plants not only in infested areas of Lake Tahoe but in other clear water lakes around the world.
"These plants are so transparent and translucent that the light energy goes right into that plant and basically sunburns and scars the outer tissue. When you do that it releases all the air bubbles out of the plant, and they just drop," explained John Paoluccio, president of Inventive Resources, Inc. "It causes a cell fusion, and they can no longer reproduce.
"We are excited to bring this technology to a new forefront … we anticipate it will be a successful tool to control aquatic invasive plants in Tahoe and other waterways."
"From our efforts in Emerald Bay, we know that invasive plant populations can be reduced, and with continued treatments and new tools, we can control weed populations around the lake," said Nicole Cartwright, aquatic invasive species program manager for the Tahoe Resource Conservation District.